Reviews of OMG - Onion Made Goodness
Take a look at what OMG customers have to say about us. If you would like to send us a review or feedback, please use the form to the right. We would love to hear from you! We're also on Facebook. If you haven't joined us, please visit
the OMG! Facebook page.
OMG........i loved it from first dip. I pass it out to all my friends. I buy it in Walterboro for friends in Charleston. They love it too.
Great job!!!! Love your palmetto cheese too.
Mary, SC
The Caramelized Onion Dip is the most delicious dip i've ever had! i dip celery sticks in to it and it makes my life complete! i'm scared you'll stop making it (please don't)
Jen, MA
I tried this for the first time at Sam's Club in Alpharetta GA while working the demo. Very Flavorful. Versatile as it can add an extra creaminess to casseroles and potatoes.
R. Bacon, GA
THIS IS ADDICTING. I tried this product on a sample display- WOWZIE! I am very hard to impress however this is A Must get! Do wonder if it comes in low fat versions....I could eat the entire container.
Annrebecca, LA
This is the most delicious dip (and healthy, too) that I have ever eaten. If you love caramelized onions, you will especially love this product.
R. Allen, ME
I saw this next to the hummus at Lowe's and bought in it on a lark for new year's party favors. I put a dollop on a triscuit with a bit of smoked salmon and it is hugely successful. OMG is a really high quality spread. Onions are perfectly caramelized with a perfect ratio to the cheese-packed with flavor as stated. I'm sold!
John Reynolds, NC
OMG! - Onion Made Goodness dip is a MUST TRY for everyone!!! However, let it be said that the stuff is addicting... so you'll want to stock up. We like it on chips, wheat crackers, veggies and baked potatoes!
Stephanie Sharpe, NC
Just bought OMG yesterday and can't quit eating it! Harris Teeter had a sample display and I fell in love with it. I dip my golden grape tomatoes in it with a toothpick and had to make myself stop. Please don't stop making this!!
Elaine Fletcher, NC
I only bought this brand because my favorite was out. I have now changed my favorite! This stuff is amazing!
Christina Hallas, SC
I absolutely love your carmelized onion dip. I have not been able to find other OMG products but hope there are more soon. Thank you for such a wonderful product!!!!
Jeanne Clem, GA
I sampled OMG at Bi-Lo and its the best onion dip we have ever had! Thanks!
C. Griffin, NC
The most fantastic dip EVER!!! Our family absolutely loves OMG - can't keep it in the fridge - it's here and then gone in no time. :)
Amy Rivers, SC
I crave OMG! and can not wait until we get it here. Hopefully, soon!
Mary Bicek, Marietta, GA
So I go to Piggly Wiggly today to specifically buy one particular item. Picked up a few more things that were special buys this week too. When I got to the check-out counter, I began placing my groceries on the belt and the teen-aged boys scanned and bagged them even faster. Got to my last item-the one I went for in the first place-and put the container of OMG! on the belt. The boy at the register picked it up and said with curiosity, "Have you tried this yet? Customers are going crazy over it, saying how good it is!" I replied "No, but my friend makes it and I found out The Pig was selling it, so that's why I came in today." He said, "I just got to get some and try it!"
Shelly Lasek Valentino
OMG! has quickly become a staple in our refrigerator! It's great with chips and crackers, but yesterday, I put it in a wrap with a veggie burger and tomato and it was amazing! So much tastier than boring mayo. My 3 yr old would eat it with a spoon if I would let her!
Karen Camerlengo, Jacksonville, FL
Oh my gosh! OMG! onion dip ROCKS! This is the most amazing and delicious onion dip I have ever tasted. It is so creamy and goes well on pita chips, potato chips, pretzels or crackers. My family loves dipping their fresh veggies in it! Enjoy!!!
Allyson Newman, Arlington, TX
I love OMG! and have introduced it to people in Columbia who can't wait to be able to buy it there! My favorite way to eat it is with Snack Factory thin pretzel crisps. By the way, when I bought OMG! at Piggly Wiggly in Mt. Pleasant, the bag boy said, "This stuff is addicting, isn't it?"
Kelly Nash, Georgetown, SC
The best onion dip I've EVER had!! "Me likey!!"
Gretchen Fought, Myrtle Beach, SC
My son and I can't stop eating it! I keep catching him back in the refrigerator, and he just says, "I just HAD to have more. It is too good!"
Elva Peppers, Tallahassee, FL
This dip is dangerously yummy!! Very Tasty!!
Rosalyn Reyes, Jacksonville, FL
I tried the OMG! dip at the Grand Strand Miracle League fundraiser this weekend, and, Oh My Gosh, that IS onion made goodness!! Absolutely delicious!
Shannon Detzler, Myrtle Beach, SC
I was enjoying my chips and OMG! and my youngest son comes by and I offer him some. He replies, "I don't like onion dip", then he says, "Oh, is that OMG!? I like that stuff!" and then he proceeds to eat it all!
Micki Luquire, Georgetown, SC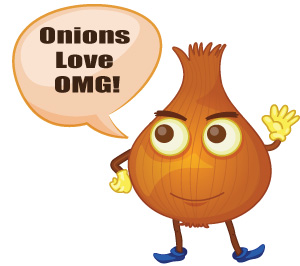 Pawleys Island Specialty Foods
1-855-288-8001
P.O. Box 1481
Pawleys Island, SC 29585

Copyright 2022 Pawleys Island Specialty Foods